Mayor Foundation Trust was inspired by Mayor family's deep passion and commitment towards providing world-class education to deserving students and empowering them to enter the workforce on a firm footing and make their mark in their chosen areas.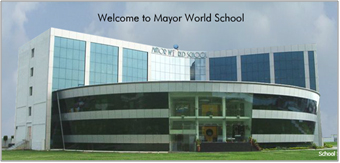 State of the art modern high school set up in collaboration with Mayo College, Ajmer (one of India's oldest and premier educational institution) and Cambridge University UK.
Today Mayor World School stands on the threshold of achievement and success as an educational institution which has inspired learning.